The Queen's Platinum Jubilee at Stokesley Parish Church
Sat 4th June, 9.30-11.30am, Royal Coffee & Cake!
Join Her Majesty for your morning coffee and cake! Help us decorate a jubilee banner with jewels and crowns at our all-age workshop.

Sun 5th June, 9.30-10.15am, Queen's Jubilee Service
Come and sing the Queen's favourite hymn and the National Anthem at our family-friendly Queen's Jubilee Service! There will be plenty of kids crafts and refreshments afterwards. It's time to hang the flags out!

Sun 5th June, 2-5pm, Jubilee Picnic in the Rectory Garden
Jazz band and bubbles! Children's games and races! Bring your own picnic and join in the fun. We would be grateful if you could let us know if you are coming by calling 01642 714972.

Come and join us!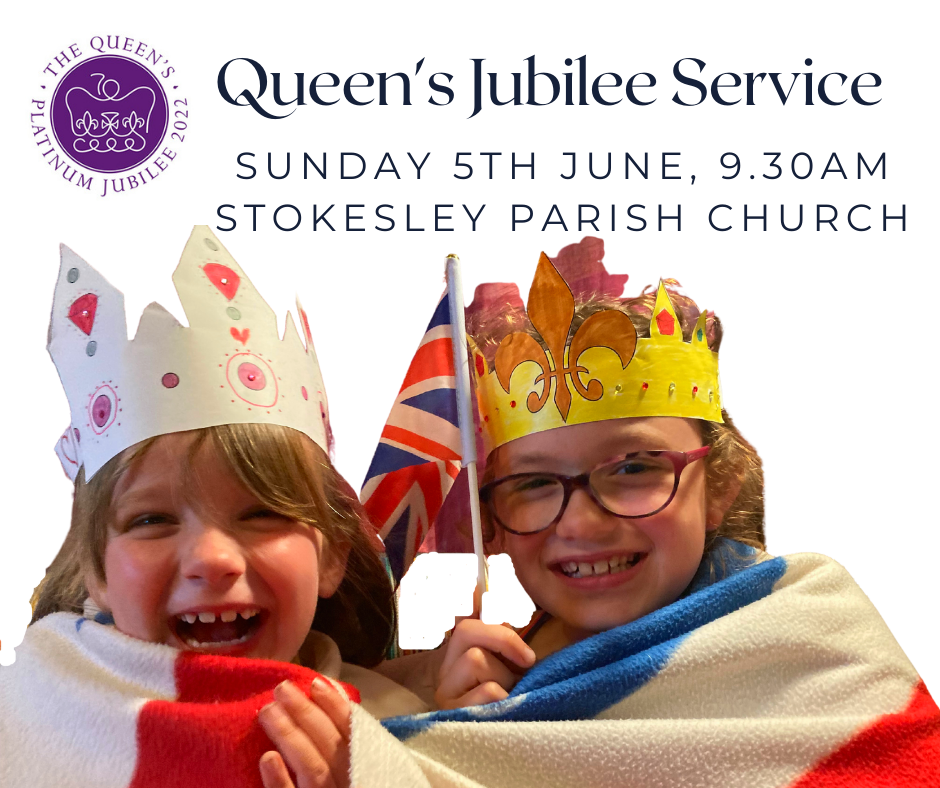 Welcome to
Stokesley Parish Church
with St Martin's Seamer-in-Cleveland


Come along to our service with Communion every Sunday at 9.30am in Stokesley Parish Church.
The service will also be available online - for more details click here
For details of other opening times for the church,
please see our calendar.
We look forward to welcoming you to church.
We have Covid protocols in place and can provide further details on request.
The parish of Stokesley with Seamer serves the North Yorkshire market town of Stokesley, and the surrounding communities of Seamer, Tanton, Tame Bridge and Newby.
We would love to keep in touch with you. Why not sign up for our emails by clicking below?
You can contact the Rectory on 01642 710405; please leave a message if there is no reply.
If you would like to donate to the church, please click on the give.net image, or scan our QR code. We are so grateful for your support.